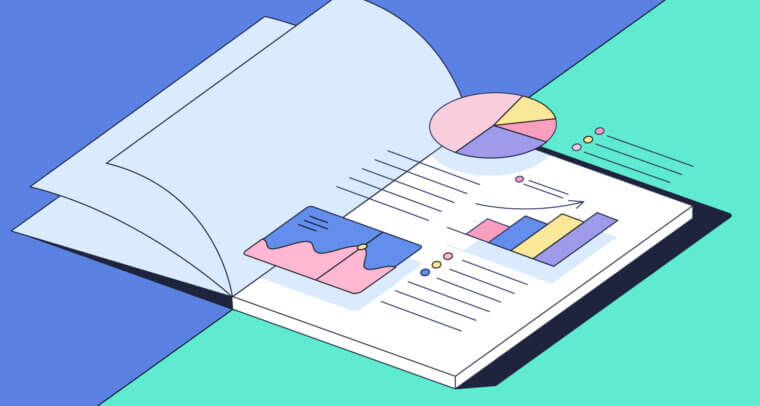 HOW TO WRITE A THESIS: Steps by step guide
In the academic world, one of the hallmark rites signifying mastery of a course or academic area is the writing of a thesis. Essentially a thesis is a typewritten work, usually 50 to 350 pages in length depending on institutions, discipline, and educational level which is often aimed at addressing a particular problem in a given field.
While a thesis is inadequate to address all the problems in a given field, it is succinct enough to address a specialized aspect of the problem by taking a stance or making a claim on what the resolution of the problem should be. Writing a thesis can be a very daunting task because most times it is the first complex research undertaking for the student. The lack of research and writing skills to write a thesis coupled with fear and a limited time frame are factors that makes the writing of a thesis daunting. However, commitment to excellence on the part of the student combined with some of the techniques and methods that will be discussed below gives a fair chance that the student will be able to deliver an excellent thesis regardless of the subject area, the depth of the research specialization and the daunting amount of materials that must be comprehended(RE: write a thesis or writing a thesis).
What is a thesis?
A thesis is a statement, theory, argument, proposal or proposition, which is put forward as a premise to be maintained or proved. It explains the stand someone takes on an issue and how the person intends to justify the stand. It is always better to pick a topic that will be able to render professional help, a topic that you will be happy to talk about with anybody, a topic you have personal interest and passion for, because when writing a thesis gets frustrating personal interest, happiness and passion coupled with the professional help it will be easier to write a great thesis (see you through the thesis). One has to source for a lot of information concerning the topic one is writing a thesis on in order to know the important question, because for you to take a good stand on an issue you have to study the evidence first.
A good thesis must solve an existing problem in the society, organisation, government among others.
A good thesis should be contestable, it should propose a point that is arguable which people can agree with or disagree.
It is specific, clear and focused.
A good thesis does not use general terms and abstractions.
The claims of a good thesis should be definable and arguable.
It anticipates the counter-arguments
It does not use unclear language
It avoids the first person. ("In my opinion")
A strong thesis should be able to take a stand and not just taking a stand but should be able to justify the stand that is taken, so that the reader will be tempted to ask questions like how or why.
The thesis should be arguable, contestable, focused, specific, and clear. Make your thesis clear, strong and easy to find.
The conclusion of a thesis should be based on evidence.
Types of reports
Reports can be further divided into categories based on how they are written. For example, a report could be formal or informal, short or long, and internal or external. In business, a vertical report shares information with people on different levels of the hierarchy (i.e., people who work above you and below you), while a lateral report is for people on the author's same level, but in different departments.
The structure of a report depends on the type of report and the requirements of the assignment. While reports can use their own unique structure, most follow this basic template:
Executive summary: Just like an abstract in an academic paper, an executive summary is a standalone section that summarizes the findings in your report so readers know what to expect. These are mostly for official reports and less so for school reports.
Introduction: Setting up the body of the report, your introduction explains the overall topic that you're about to discuss, with your thesis statement and any need-to-know background information before you get into your own findings.
Body: The body of the report explains all your major discoveries, broken up into headings and subheadings. The body makes up the majority of the entire report; whereas the introduction and conclusion are just a few paragraphs each, the body can go on for pages.
Conclusion: The conclusion is where you bring together all the information in your report and come to a definitive interpretation or judgment. This is usually where the author inputs their own personal opinions or inferences.
If you're familiar with how to write a research paper , you'll notice that report writing follows the same introduction-body-conclusion structure, sometimes adding an executive summary. Reports usually have their own additional requirements as well, such as title pages and tables of content, which we explain in the next section.
What should be included in a report?
There are no firm requirements for what's included in a report. Every school, company, laboratory, task manager, and teacher can make their own format, depending on their unique needs. In general, though, be on the lookout for these particular requirements—they tend to crop up a lot:
Title page: Official reports often use a title page to keep things organized; if a person has to read multiple reports, title pages make them easier to keep track of.
Table of contents: Just like in books, the table of contents helps readers go directly to the section they're interested in, allowing for faster browsing.
Page numbering: A common courtesy if you're writing a longer report, page numbering makes sure the pages are in order in the case of mix-ups or misprints.
Headings and subheadings: Reports are typically broken up into sections, divided by headings and subheadings, to facilitate browsing and scanning.
Citations: If you're citing information from another source, the citations guidelines tell you the recommended format.
Works cited page: A bibliography at the end of the report lists credits and the legal information for the other sources you got information from.
Resource:
https://thesismind.com/write-a-thesis/
https://www.grammarly.com/blog/how-to-write-a-report/